To access Provincial Terrestrial Ecosystem Data and Information, click the adjacent button. Data requests can be directed to TEI_Mail@gov.bc.ca.
Sensitive Ecosystems Inventory
The Sensitive Ecosystems Inventory (SEI) identifies the remnants of rare and fragile terrestrial ecosystems to encourage land-use decisions that will ensure their continued ecological integrity. 
The SEI ecosystem categories include Old Forest, woodland, herbaceous, riparian, wetland and cliffs. 
The area covered by the SEI can be viewed through the Conservation Data Centre (CDC) website by turning on the layers Forest Grassland and Wetland > Sensitive Ecosystem Inventory. To access detailed SEI maps select an area of mapped SEI (click on identify and then the map). This will then provide further information in a column to the left. Scroll down until you reach the Ecocat link. This will take you to a page where the SEI shape files can be downloaded and interpreted maps can be viewed.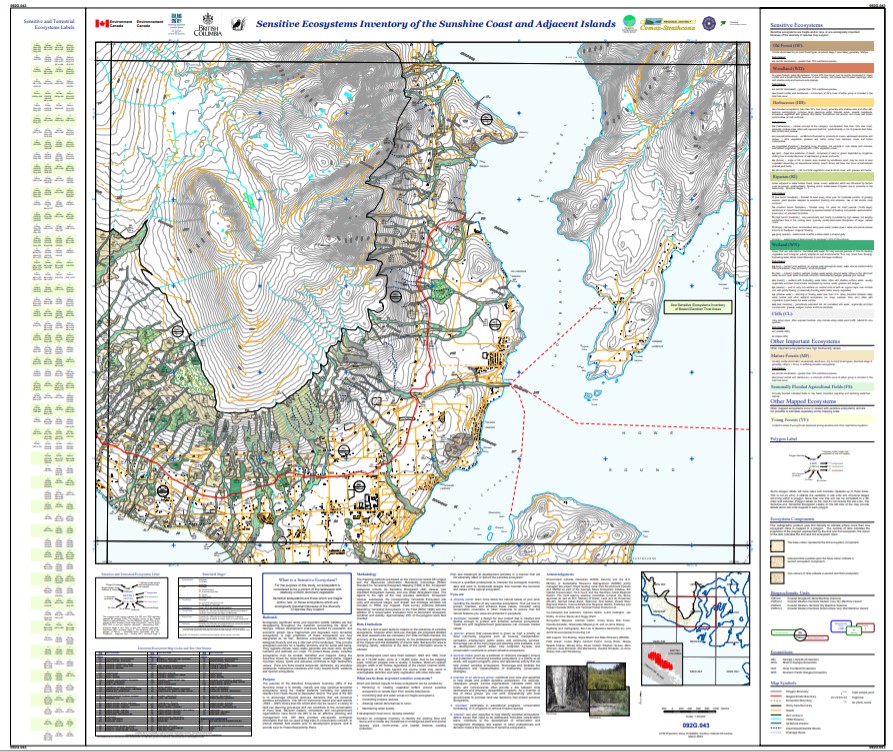 Terrestrial Ecosystem Mapping
The Terrestrial Ecosystem Mapping (TEM) of the CDF moist maritime biogeoclimatic subzone was completed in 2008. This divided the ecosystem categories further than the SEI by including; old forest, mature forest, young forest, immature forest, Garry oak, non-forested, wetland and non-natural.
This mapping was completed from aerial photos taken up to 15 years earlier, therefore, deforestation and other development activities could have occurred since the photos were taken. This is a limitation that needs to be taken into consideration when using these maps.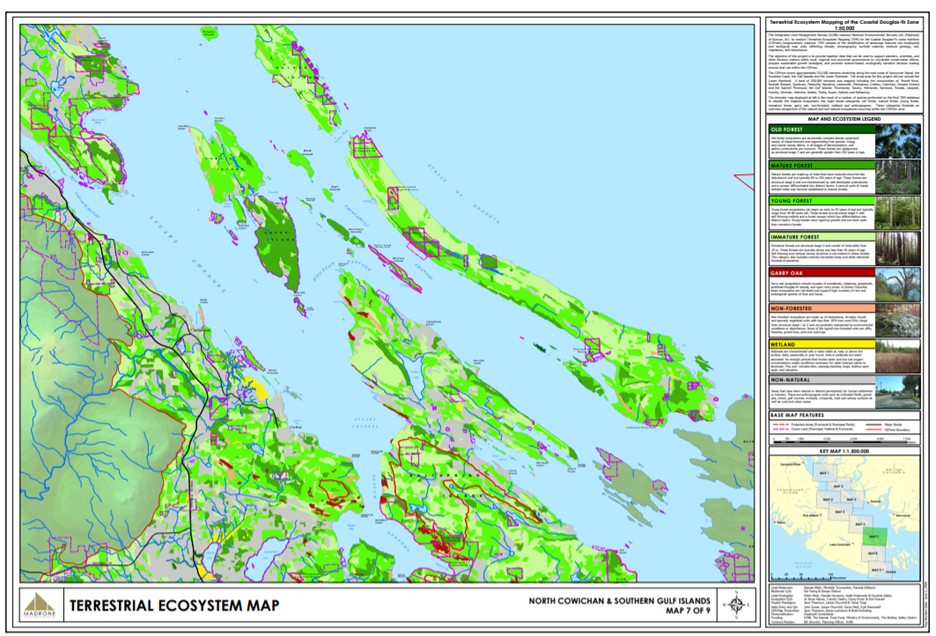 Biogeoclimatic Ecosystem Classification Program
The Biogeoclimatic Ecosystem Classification (BEC) and Ecology Research program portal is a source for information about the BEC system and an access point for current and historical reports, maps, software, and other products of the program.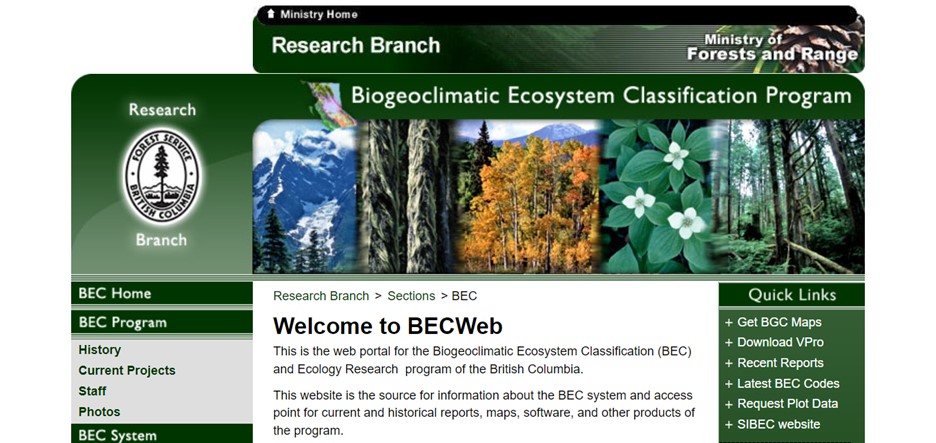 Sunshine Coast Habitat Atlas
In the CDFCP there are a number of tools that have been created to enable viewers to access ecological information more readily. An example of this is the Sunshine Coast Habitat Atlas, which presents the SEI, Forest Cover and the Biogeoclimatic Zones. 
It is recommended that if you are looking for Habitat or Species data, you visit the Community Mapping Networks website as this holds several examples.