CDF Brochure for Landowners
In collaboration with our partners at Islands Trust Conservancy and Raincoast Conservation Foundation, the CDFCP have created a brochure to help landowners to learn about what CDF ecosystems are, why they are important, why they are at risk, and what they can do with their land to support the stewardship and conservation of CDF ecosystems.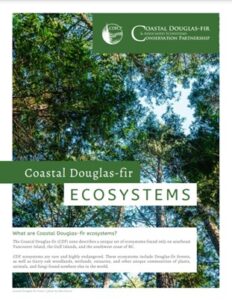 Conservation Planning in Coastal Douglas-fir Ecosystems: A Quick Guide for Local Government
"Conservation Planning in Coastal Douglas-fir Ecosystems: A Quick Guide for Local Government" was created to help local government staff implement conservation planning for CDF ecosystems by increasing awareness of available conservation planning resources.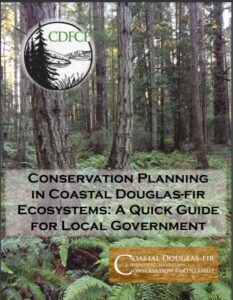 The Green Bylaws Toolkit
The Green Bylaws Toolkit for Conserving Sensitive Ecosystems and Green Infrastructure was originally published in 2007 and updated in 2016 for use by land-use planners and decision-makers. With its practical approach and actual bylaw wording, the Green Bylaws Toolkit was immediately put to use and since then, land use practitioners have adopted it as a core resource in their planning practices.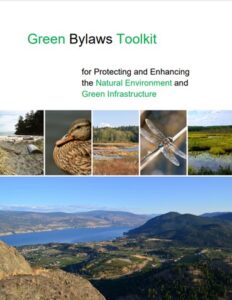 Protecting the Coastal Douglas-fir Zone and Associated Ecosystems – An Islands Trust Toolkit.
The toolkit was developed with the intention of improving the protection of Coastal Douglas-fir and its Associated Ecosystems (CDFAE). The intent was that Islands Trust policy would be guided by the following objectives when advancing Coastal Douglas-fir protection throughout the Islands Trust Area:
maintain contiguous forest cover
protect and restore functioning ecosystems
protect watershed ecology
honour Coast Salish cultural heritage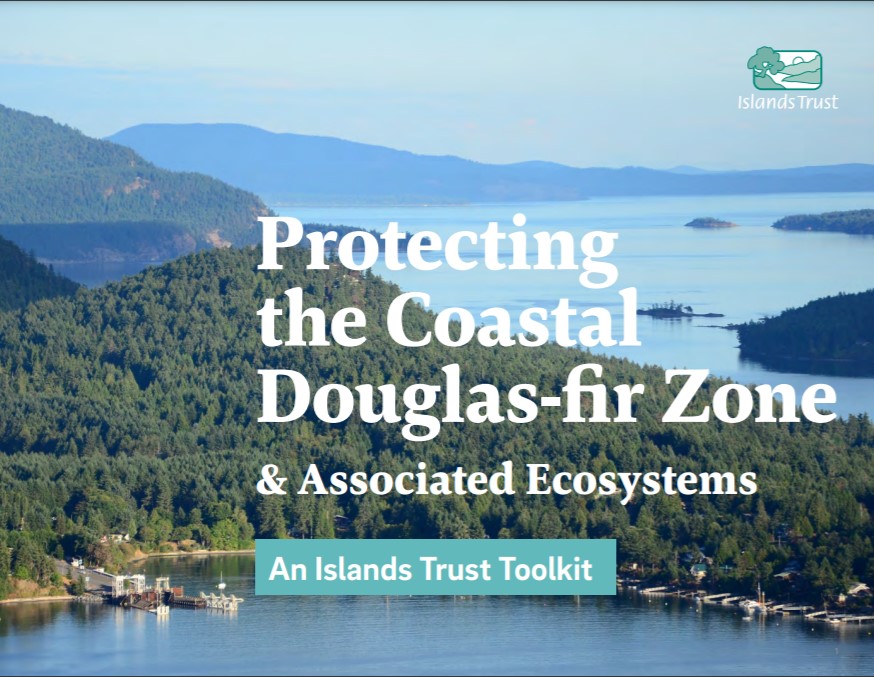 Local Conservation Funds in British Columbia
A conservation fund is a local government service that is funded through a dedicated tax or fee and used to support environmental conservation and community sustainability projects. The regional district or municipality that holds the conservation fund decides which projects to support according to criteria in the fund's terms of reference e.g. protecting clean water sources and conserving natural areas for people to enjoy.
This document presents the steps a local government would follow to establish a Conservation Fund.