Sign-Up
Get updates on the latest activities, events and opportunities for conservation and stewardship in the CDFCP region sign up to the CDFCP eNewsletter by clicking the link below.
August 2022
The eNewsletter included;
Action on Climate (ACT), SFU survey on nature based solutions.
Raincoast and Transition Salt Spring – Maxwell Creek Project.
UBC Botanical Gardens Climate Action Project.
Salt Spring Island Community Parks Acquisition – donations needed.
UBC Forest Carbon Management Micro Certificate.
Recommended reading; valuing Whistler forest carbon; Learnings from the Xwulqw'selu Sta'lo' (Koksilah River).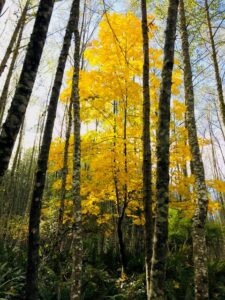 Photo by Salt Spring Solutions Society (SSS)